Who amongst us has not been scolded by our parents as a kid for watching TV too closely? But, really who could have blamed us? The resolution that Television came at that time was crap, to say the least. We had to literally stand next to the TV screen to see what the show/movie was about. But that's all in the past; the TV's of our present market is more advanced than what we could have ever imagined.
Now it's more about the Resolution war. The picture quality has evolved so quickly over a span of 10 – 15 years (ish). The innovation of combining TV and internet (smart TV) only makes the debate more complicated but an intriguing one. The comparison between Full HD and 4k is rather odd considering that 4k is the latest Resolution in the market. Consider the Android smartphone's versions; only instead of going alphabetically (Nougat – Oreo – pie), the TV resolution goes about it numerically (720p – 1080p – 2160p).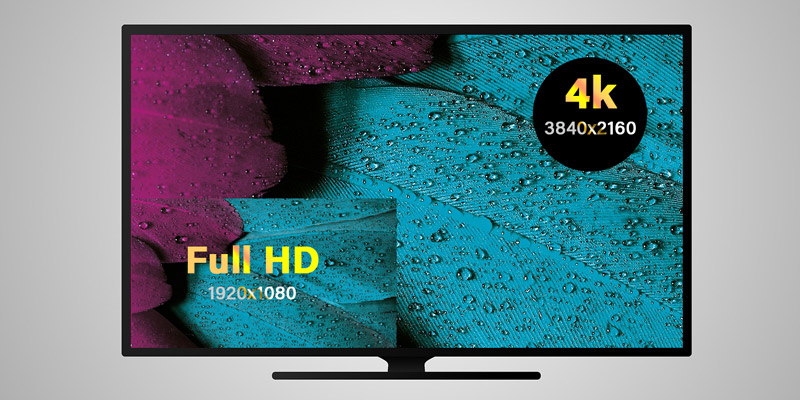 Basically the higher the number, the better the picture quality, so its no rocket science to understand that 2160p (4k) has the best picture quality. But the latest resolution (version) does not always mean it's better than its predecessor. For example; Android Lollipop came after Android KitKat and people complained about lollipop's stability and other major issues. So, in that case, KitKat was more preferred and used even after Lollipop was released. So, you can't just switch to 4k before weighing its ups and downs compared to Full HD.
What is Full HD resolution?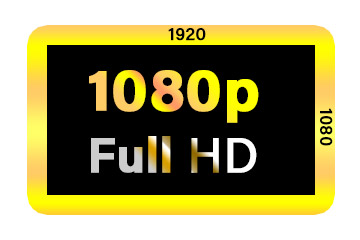 If you are not sure what Full HD means, just unlock your smartphone and stare at your home screen. Most of the latest smartphones come with Full HD display (1080p). You can also easily go to YouTube and select any video and choose 1080p if you aren't sure about the picture quality. The picture quality is crisp and flawless, and one can hardly see how the quality can get better from there. That's where 4K jumps in.
What is 4K (Ultra High Definition)?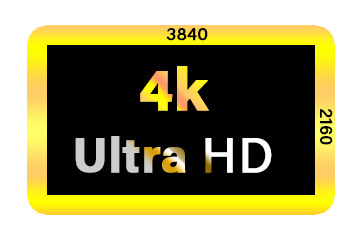 Think of 1080p TV resolution and how clear and crisp the picture quality is. Now, double that quality of the picture; how insane and absurd would that be? The 4k resolution has 2160p which is double of that of the Full HD resolution.
But is 4K resolution better than Full HD? Not just in terms of picture quality but in all other crucial aspects? The war is on to see which resolution is best for you.
Resolution
If you are in the market trying to find your new TV, the picture quality should play a significant role, right? Unless you are looking for a TV that grants your wishes, the picture quality is anybody's priority. So it's best to know which resolution offers the best picture.
The Full HD resolution is the absolute joy of a watching experience. It gives you a detailed and crystal clear picture quality. The Full HD display offers 1080p resolution and to be honest; there's not much to complain about it. You can live happily and experience a wonderful television time with Full HD without any complaints. The Full HD has rightfully taken the top place when it comes to resolution market for a long time now. And still, the 1080p resolution doesn't leave much to complain.
You could say that 4K is the next in line for the throne after Full HD. You already have an insane resolution and picture quality with Full HD, and now you have 4K resolution. The 4K (Ultra High Definition) resolution offers 2160p which makes it better (obviously). The 4K Ultra HD is capable of displaying picture at about four times to that of the Full HD.
So if resolution is your main priority, the 4K resolution is the clear winner by miles.
HDR (HIGH DYNAMIC RANGE)
The High Dynamic Range refers to the contrast level of your TV picture quality. Although this factor is purely subjective (since everyone has different preferences), it is important to note that 4K resolution has better HDR balance. The HDR also doesn't only balance your picture contrast but also the brightness and basically everything related to balancing your TV picture quality.
If you think HDR doesn't matter that much as other aspects, try switching back to black and white TV and see how crucial it really is. The HDR positioning or filtering the picture in both Full HD and 4K are identical, but 4K TV offers a "slight" better experience.
Note: the difference isn't huge to just downplay Full HD.
Smart TV
There is no denying the fact that Smart TV's are gaining huge popularity. Huge may be too small a vocabulary to describe it. The idea of connecting your TV to the internet is revolutionary. People can finally sit in front of the TV again apart from watching only the Live Game broadcasts.
The option to make our regular TV into a smart one is possible with both Full HD and 4K TV's. You can sit, relax and stream all your favorite Netflix or Amazon Prime shows on either Full HD or 4k TV.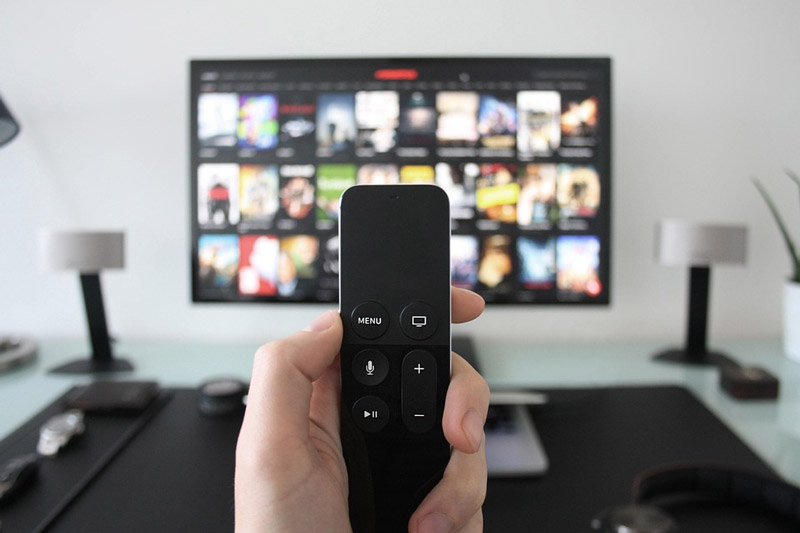 So in terms of Smart TV options, both of them offer the feature to enable it.
Your watching content
Whatever your TV resolution is, the only purpose you are buying a TV is because you have to watch (whatever content it may be). Unless you are buying a TV just because your living room wall appears too empty and need a TV to blend in with your décor.
You are surely going to stream all your favorite shows from Netflix, HBO or Amazon Prime etc, and this is where 4k has some shortcoming. Almost every show from any channel will support Full HD resolution. But, this is not the same for 4k resolution.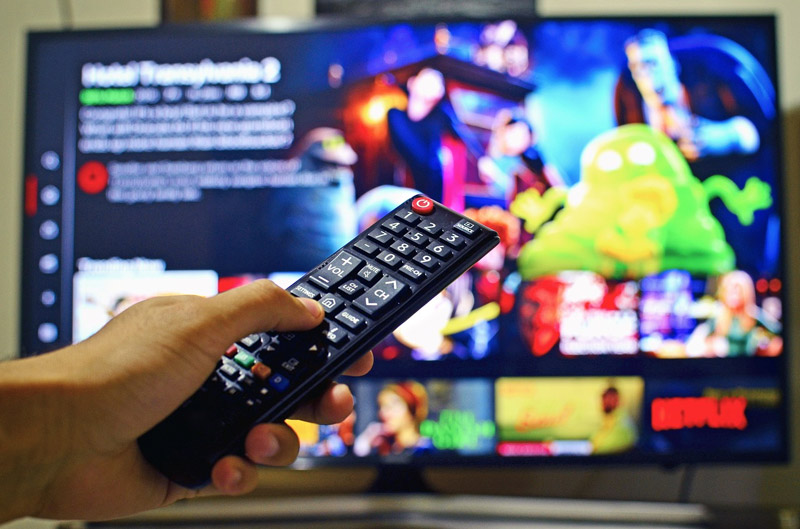 Since 4K is relatively new to the market, only some shows come with 4K resolution support. So you may be stuck with watching Full HD resolution content with a 4K TV.
It is, however, important to note that the amount of shows supporting 4k is growing rapidly.
BUDGET
The Budget is always going to matter in any situation where you are comparing two products. The budget shouldn't be a surprise to anyone since everything that spells good quality will always come with a price. Hence, the 4K TV will obviously cost more than Full HD TV.  But the real dilemma is, by how much is the 4K TV costlier and is it worth the Price tag?
Generally, a 4K TV will cost you around $650 for a 55-inch to 65-inch TV. On the other hand, a Full HD TV will cost around $300. There is certainly a relative amount of price difference between the 4K and a Full HD TV.
But considering the fact that 4K offers better picture quality (way better) and also has much-improved color balance, the price is justified.
The picture quality
Keep one thing in mind; "the picture quality is always (and I cannot stress how crucial) superior to your TV resolution." You may as well just go ahead and buy a 4K TV, but if it is an LED, a Full HD OLED or Plasma TV will always give you a better picture.
It is, therefore, crucial to pick the right TV. Or else you may as well purchase a 4K TV with the picture quality of Full HD (which would be disappointing).
The Details
The smallest of details matter the most in case of 4K and Full HD. After all, that's what the main difference is. The minor details in the picture quality are very apparent, and obviously, 4K dominates Full HD TV.
But the detail part is rather tricky. If you compare the two Resolution in close view, then YES, the 4K resolution has better refinement and much better details in every picture. But let's face it, you are not going to watch TV from an inch away from the screen.
In normal viewing distance, there is hardly any difference in details between a 4K and a Full HD TV. Also, the screen size of your TV plays a crucial role as well.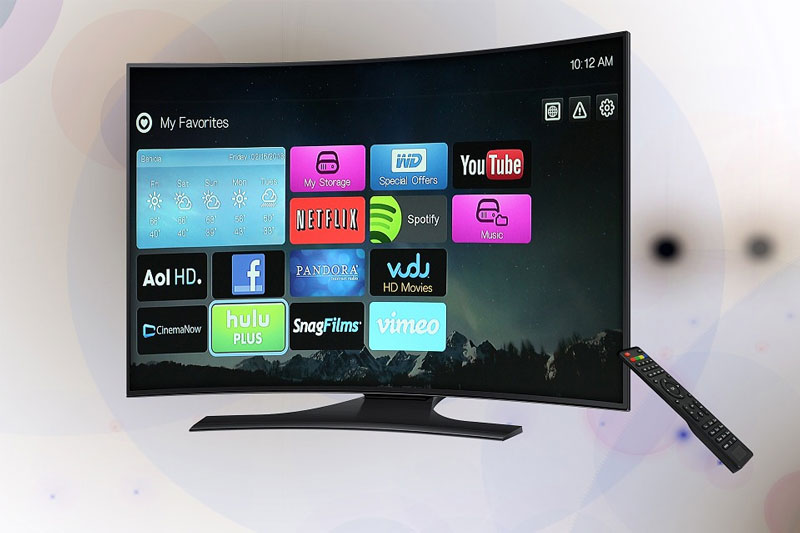 With TV size less than 65" the details are hardly noticeable. If you go up to 65" the difference becomes slightly visible. This seems to be the concept; the bigger your TV is, the more you can tell the difference between a 4K and a Full HD resolution picture.
CONCLUSION
Clearly, the 4K resolution is here to stay. It is the future, and in fact, some countries are already moving on to 5K resolution. If you have to compare all the aspect of both resolutions, then 4K seems to be the rather obvious choice.
But again Full HD is by no means an outdated resolution. If you don't have a budget for a 4K TV, then Full HD TV should be a no-brainer choice for you.
In fact, as long as the TV is Plasma, LCD, or OLED and the screen size is below 65" (ish), it really doesn't matter if it's a 4K or Full HD, just because they look so similar and the difference is hardly noticeable.
But, the bottom line is 4K is here to stay and it's the future. At some point you will have to ignore the price tag and go for a better and improved picture quality. You can't get yourself stuck with 1080p forever.