When shopping for a new TV, you're sure to come across tons of technical terms. Among those terms are HD, FHD, and UHD. But what exactly do these acronyms stand for, and what do they mean? We'll explore the meaning behind these terms and help you determine which is best for your new TV in this article.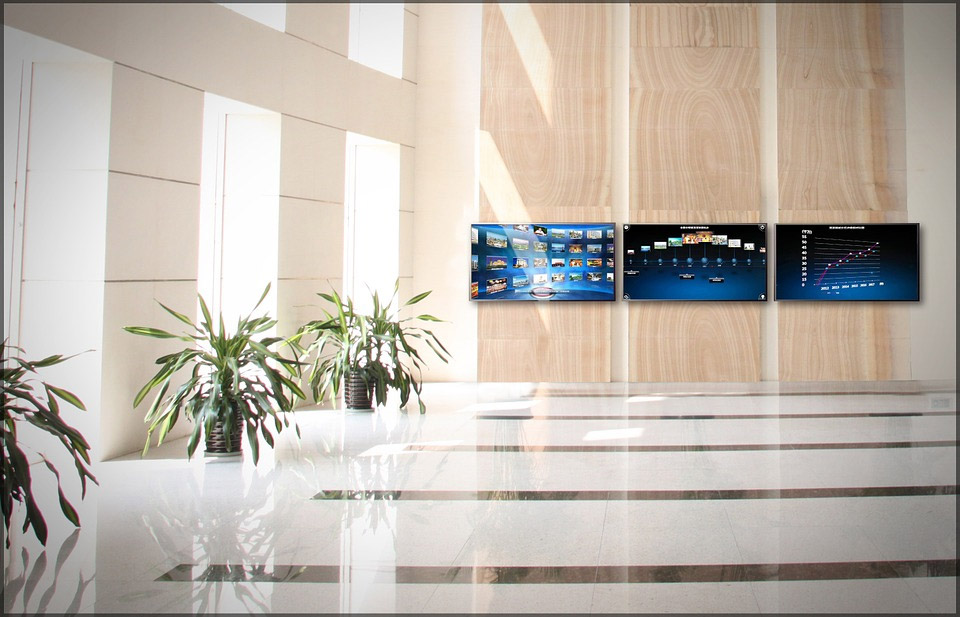 What is resolution?
The terms HD, FHD, and UHD all refer to the resolution of a TV. Resolution is one way to measure the picture quality on your TV. The resolution refers to the number of pixels on the screen. A pixel is one single tiny dot. Together, pixels form the images on your TV or computer screen.
If you have two TVs of the same size and one has more pixels in that amount of space, then that TV is said to have a higher resolution. The actual resolution is measured by the number of pixels up and down the screen vertically by the number across the screen horizontally.
So how does that relate to HD, FHD, and UHD? Well, these terms actually tell you roughly how many pixels are on a TV screen, or what the exact resolution is.
HD TVs
HD TVs have been around for a while now. Pretty much every single TV you'll find on the shelves of any major retailer will at least be an HD TV. However, when HD TVs first emerged onto the scene, they were considered the best of the best.
An HD TV has a higher resolution than old TVs from the early 2000's or before. When you think of HD TVs, you might think of flat screen or flat panel TVs. HD TVs became popular as old CRT TVs (think of the big, boxy TVs of the 80's and 90's) faded away.
HD TVs have a resolution of at least 720p, or 1,280 pixels by 720 pixels. However, most modern HD TVs have a resolution of 1080p, or 1,920 pixels by 1,080 pixels. Any HD content on TV or HD streaming content will likely be in 1080p resolution and will look best on a 1080p HD TV.
FHD TVs
FHD is very similar to regular HD TVs. FHD simply stands for Full HD (or Full High Definition). As stated in the previous section, HD TVs come in two resolutions—720p and 1080p. FHD simply means that a TV is the higher resolution—1080p.
As TV manufacturers phase out the 720p resolution, the term FHD is used less and less. Today, if you're looking for a 1080p TV, you can just buy pretty much any regular HD TV. If you're not sure whether a TV is regular HD or FHD, check the resolution to be sure.
UHD TVs
UHD is the latest in TV resolution technology. UHD is also referred to as Ultra HD or 4K. Now that HD TVs or FHD TVs are basically standard, UHD TVs could be the next new big thing.
UHD TVs have a resolution of 3,840 pixels by 2,160 pixels. That's a total of over 8 million pixels. Compare that to a regular HD TV with a resolution of just 720p, which has less than 1 million pixels total. Even a FHD TV has just over 2 million pixels, far short of the 8+ million a UHD TV has.
There are two major downsides to purchasing a UHD TV—the cost and lack of available content. A UHD TV is significantly more expensive than an HD TV or UHD TV. This should come as no surprise, since quality always comes at a cost.
The other problem with UHD TVs is the lack of UHD content. Most cable channels only broadcast in 1080p, and most streaming content is only available in 1080p at the most. This means you might spend the money on UHD TV and not even be able to watch anything in Ultra HD.
Still, if you're looking towards the future, a UHD or 4K TV is the way to go. Eventually, it will likely overtake HD TVs as the most popular kind of TV. As prices drop and more content becomes available, a UHD TV will be the best TV out there.