Projectors and TVs are two of the most popular ways to display images and videos. Both have advantages and disadvantages depending on the situation, and it is important to consider these when choosing which type of display to use.
This comparison guide will discuss the pros and cons of each device and provide suggestions on which one may be more suitable for certain situations.
Advantages of Projectors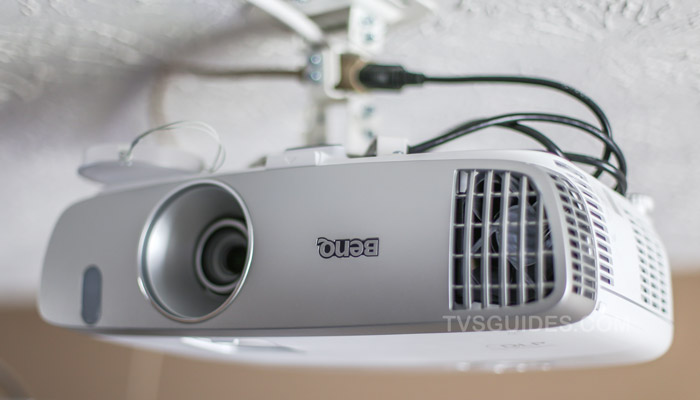 Screen size
Projectors display images on a much larger surface than TVs, allowing users to enjoy movies and videos on a much bigger screen than usual.
The screen sizes can range from a few inches to over 100 inches and even higher depending on the setup and the projector model. Projectors can also display 3D and 4K images, providing the highest resolution available for home entertainment.
Portability
Projectors are a great way to present information in any location. They are relatively lightweight and can easily be transported to different places.
They are also convenient to set up, as they usually don't require any external power sources and can be connected to a laptop, tablet, or other devices. Additionally, they can be used with various screen sizes and surfaces, providing flexibility and convenience.
Cost friendly
Projectors are less expensive than televisions, making them an ideal choice for people who need an affordable solution for their home entertainment needs. Projectors use less energy than TVs saving on energy costs.
Additionally, replacement bulbs for projectors are often lower than replacement parts for TVs. The larger viewing size and higher resolution of projectors also make them a cost-effective choice compared to TVs of comparable capabilities.
Disadvantages of Projectors
Might need Extra devices
Unless you own a newer model with smart features, your projector may require additional external devices such as a laptop, Blu-ray player, Fire stick, Chrome cast,… to play media or stream content from online sources properly.
Additional Screen
You may think any projector can project images on any flat surfaces. It's true to some extend; however, if you want the best pictures' quality, a high quality projector screen with back-light blocking and so on is necessary. Obviously, the larger the size & quality the screen is, the more expensive it becomes.
Lamp replacement
Projectors will require a lamp replacement after a period time. The average life span of these bulbs is around 2,000 to 5,000 hours depending on the models and the lamp mode you use. The replacement process is easy but the bulb costs quite expensive.
Fan sound
The project lamps run with high power and easily hike in temperature. They are often built with a couple of internal fans to prevent overheating. In a quiet room, the fan noise might be too obvious and cause irritation/uncomfortable to others..
Advantages of TVs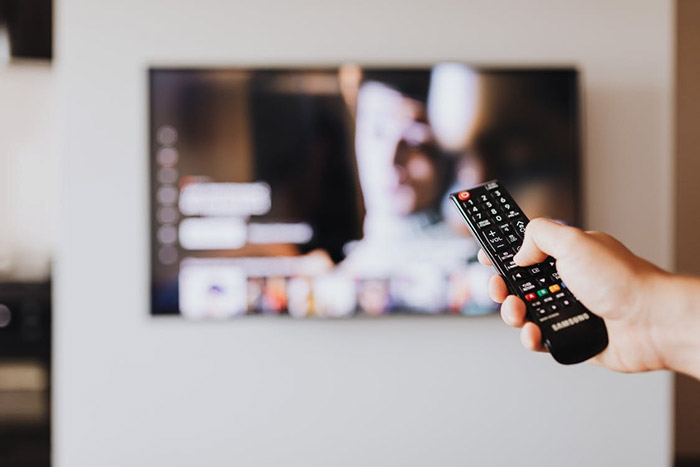 Brightness
TVs can produce brighter images than projectors because they use backlight technology. Backlight technology consists of a backlight panel behind the LCD or LED display that directs light toward the panel.
TVs are better suited for rooms with lots of natural light because their brighter images can be seen more easily in bright conditions.
Durability
TVs are housed in a hard case and protected from dust or other particles that can cause damage, making them live longer. TVs are designed to last longer and are typically less used than projectors, so they don't experience as much wear and tear.
TVs are usually equipped with better cooling systems, which help to prevent overheating and reduce the chances of component failure.
Easy setup
A TV is much easier to install than a projector because it requires fewer components and steps. To install a TV, you only need to mount it to the wall or place it on a stand, connect the power and any other necessary cables and plug it in.
Disadvantages of TVs
Cost unfriendly
The cost of TVs is largely due to their popularity and the fact that they are mass-produced. TVs are typically made in large factories and in large quantities, which drives down the cost of production. Also, TVs are often sold with additional features, such as built-in streaming services or sound systems, which adds to the cost.
Limited Size
The size of the TV is limited by the size of the display panel and the other components necessary to make the TV function, such as the HDMI ports, power sockets, and other electronic components.
Experience
Some people may find the experience of watching a movie on a projector to be more memorable than watching it on television. Projectors offer a larger screen size and contribute to an immersive viewing experience.
Suggestions
When choosing a TV or a projector for your home theater, the size of the room is the primary factor to consider. Generally, TVs are better suited for smaller spaces, while projectors are better for larger ones.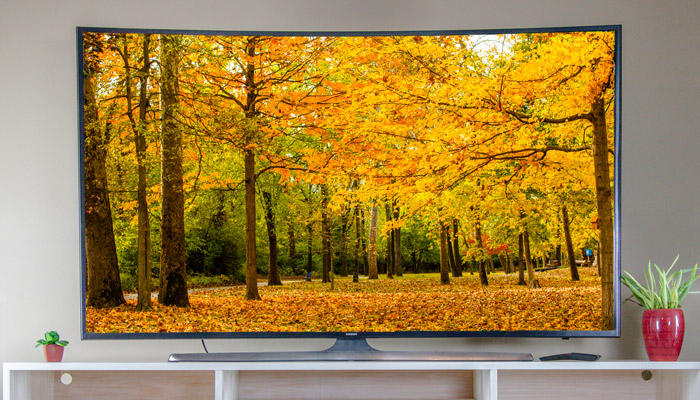 TVs take up less physical space but will be limited to the display size, while projectors project a much larger image but require additional space to accommodate the projector and a large white wall or screen to project the image onto.
Non-technical factors, such as the amount of noise produced by a projector and the potential of a washed-out image due to natural light, should be considered.
In terms of technical specifications, TVs generally have better built-in speakers, integrated smart features, and higher resolution, with 4K becoming the new standard. On the other hand, projectors have the potential to offer better image quality and can accept a 4K video feed.
Conclusion
Projectors and TVs are both excellent options for displaying images and videos. Both have advantages and disadvantages, so it is important to consider these when choosing which display to use.
Projectors are great for larger displays, portability, and a lower cost, while TVs are better for brightness, durability, and easier setup. Ultimately, choosing which device to use depends on the user's needs and budget.