Earlier models of high-definition televisions (HDTV) benefited many users with their amazing features. Since then, these TVs have been totally transformed into more exciting, multifunctional devices.
Modern HDTVs offer many "smart" features:
They have a built-in wireless internet connection.
They operate as a computer.
They allow access to apps, games, the Web, search engines, music, movies, and other interesting features.
With such amazing functions, the smart TV is a great addition to your home or office. But before you rush out to buy an expensive smart TV, your old HDTV just might do the trick!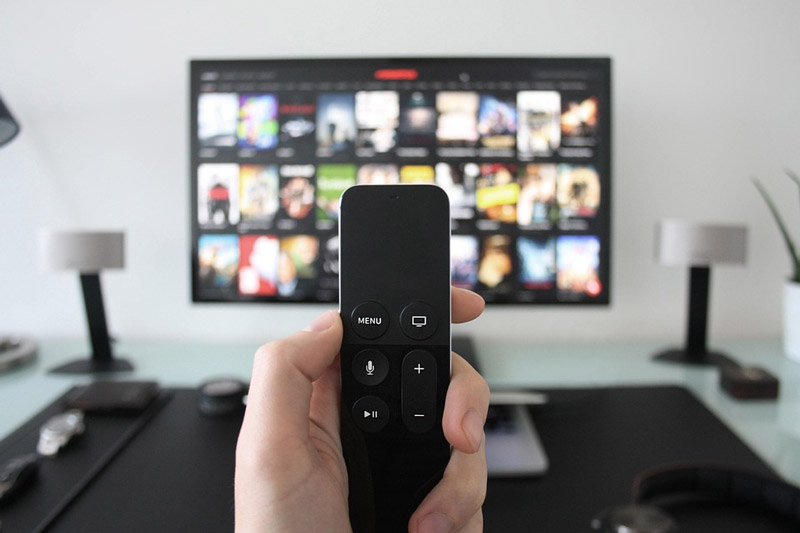 There are unique gadgets that you can buy to transform your TV into a smart TV. And, they aren't expensive at all! Make sure your TV has an HDMI port. If it doesn't, you can purchase an HDMI-to-RCA adapter that plugs into the red, yellow, and white cables on the back.
Streaming Devices
Stand-alone streaming devices and TV boxes such as Chromecast, Amazon Fire Stick, Roku, Apple TV, Now TV Box and You View allow access to various apps.  Each streaming device comes with different apps including Amazon, Netflix, Spotify, YouTube, Disney Life, and Google Play.
Google Chromecast
One of the cheapest devices is the Google Chromecast.  It's a small device that is powered by plugging in the power cable or by using a USB port on your TV.
Setting up Chromecast is super easy!
Plug in your Chromecast to the correct HDMI port on your TV.
Connect your Chromecast to your home Wi-Fi network.
Run the Google Home app on your device (smartphone, laptop, tablet, etc.)
Set up Chromecast. The app will guide you through the configuration to your wireless network.
Cast your favorite shows or content and enjoy!
Amazon Fire Stick, Apple TV, and others
Smart media players like Amazon Fire Stick and Apple TV are relatively more expensive than the Chromecast but do not have access to as many apps.  They are small in size and can be easily connected to your TV via an HDMI port.  The port is usually located on the back or side of the TV and has a distinct feature.
Box-type Media Players
Set-top box media players require an HDMI port and an internet connection.  They support high-definition content from many sources on the internet.  Memory can be stored on inserted SD cards or on flash drives and external hard drives via the device's USB ports.
Gaming Consoles
Modern gaming consoles like PS3, PS4, Wii, and Xbox can stream through different media players and apps as they have the ability to connect to the internet. Connect Xbox One to your HDTV to enjoy a media player that supports Microsoft's services.  Xbox One is great for creating an excellent entertainment center, while PS4 focuses more on powerful gaming.  The PS4 and Xbox video gaming consoles are guaranteed to produce a high-quality audio. PS3 and Xbox 360 are cheaper options.  Whichever you choose, you are guaranteed to have loads of fun!
Blu-ray players
PS3 doubles as a Blu-ray player. These players can connect to the internet and offer great video and streams Netflix, YouTube, and Hula to name a few options.  They are compatible with various apps for Twitter and Facebook and music like Pandora. Experience their modern interface that is easier to use. It will enable you to stream videos, music, and photos from a smartphone or tablet to your TV.
Home Theatre PC
Adding a Home Theater PC (HTPC) to an HDTV to make it a smart TV can be a complex and expensive project.  HTPCs are available in a variety of sizes and prices. It is more expensive than other streaming devices; however, it is more flexible as it allows numerous operating systems to run.  It also offers a wider range of content from the Web and available apps. Popular ones include XBMC and Plex.
Other ways to make your TV Smart
Purchase an HDMI cable and connect it to any modern day laptop, smartphone or tablet. The screen on the device becomes the screen on the TV.
There are apps that mirror your mobile device screen directly to the TV. For example, you can pair your Samsung Galaxy S6 with your Samsung HDTV.
A Digital Living Network Alliance (DLNA) certified TV can receive media content from a smartphone as long as it is connected to the same internet router.
So, don't feel like you're missing out on the fun if you don't own a smart TV.  You can get connected quite easily, in many different ways, at a cheap cost and enjoy all the benefits of a smart TV on your old TV set.
Be smart and make your TV smart!