There are so many different types of ports that you can use in order to enable your video television experience. There are a wide array of options for this particular specification. These options include HDMI, Component, and Composite. We will discuss these in more detail below.
1. HDMI Ports
HDMI ports can be used to transmit both audio and visual signals to the television. This single cable transmits both the audio and visual signals. The cable itself looks a bit like a USB cord, except that the edges of the rectangle are uneven.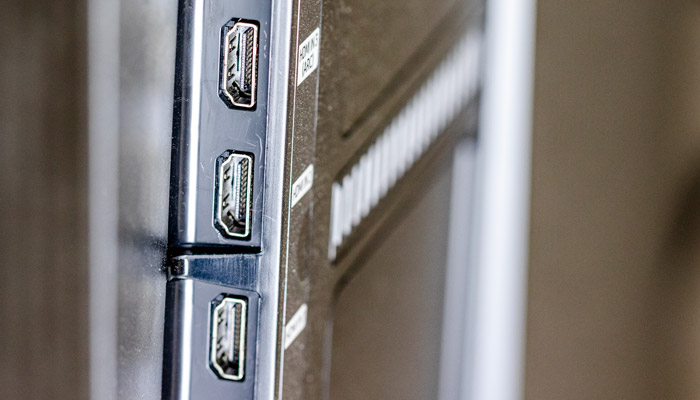 HDMI cables are ideal for the usage of high definition television. They can also be used for standard definition or ultra high definition television. These are the specifications for the visual portion.
In terms of audio, HDMI supports uncompressed stereo LPCM audio. This type of audio is often used in television and videos. It can't support eight channels of audio. Your HDMI may or may not support FLAC, ALAC, and WAV, as well.
2. Component
Component in the type of television and Video connection that is very efficient to use. This is an analog video signal. It is essentially a composite signal that has been split into two or more different signals. These types of cables do not carry audio.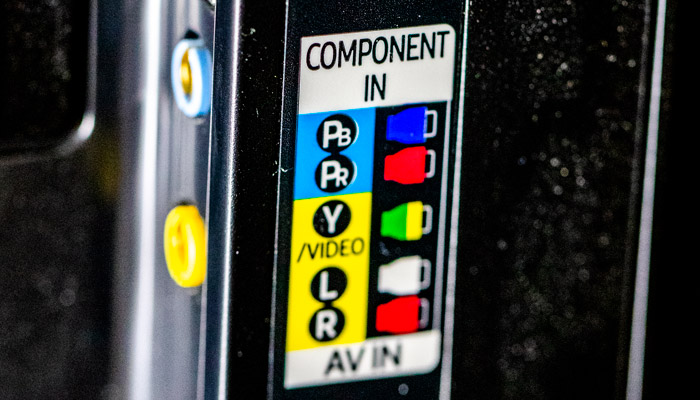 When using component video signals, it is necessary to use an entirely different Cable in order to route the audio of the television or video experience. More often than not, the component video signal is carried via three different cables. This is referred to in shorthand as YPBPR.
3. S-Video
S-video is a type of video signal that is especially useful for your television system. It is used for standard-definition video. This system separates the visual components by color, as well as my black and white.
This organizational system based on color makes it so that the image on the television is clearer and crisper inequality. Unfortunately, it also has a lower color resolution. The system comes with its benefits, as well as drawbacks.
The first s-video system ever introduced was brought to the market in the year 1987. S-video requires the usage of several different cords. These together make up the audio and visual components of the video or television.
S-video does not include audio. In order to hook up audio with this system, you will need to hook up an entirely new audio cable. This will assist you in enabling audio for your visual picture on your television screen.
4. Composite
What is composite television? This is the system that utilizes one sole system in order to coordinate the audio and visual portions of the television viewing experience. Unlike s-video, both the audio and video components are carried between three different cables.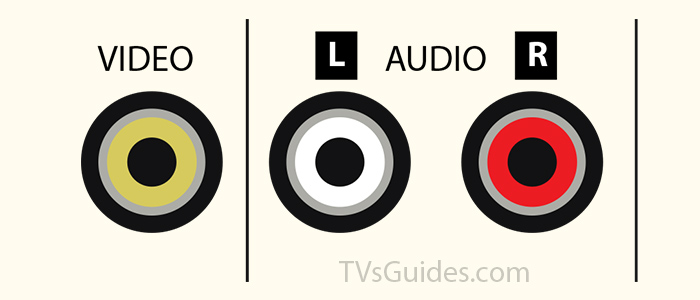 The yellow cable carries the video component, while the red and white cables carry the audio component. This is a bit different than the component system of video television. This system allows essentially all of the information to be communicated between only these colored cables.
5. VGA
VGA is one of the most advanced forms of transferring television video signals. It is short for video graphics array. It was first introduced in 1987 and is commonly used to connect personal computers to video television setups. This is a convenient way to stream video from your personal computer PC to your television.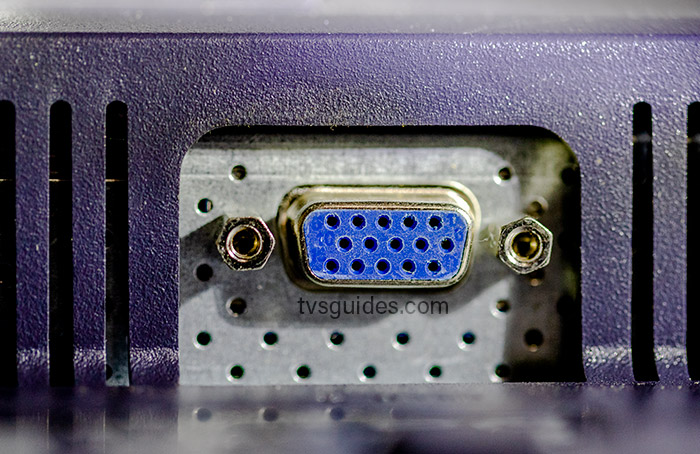 The standard VGA size is 640 pixels wide by 480 pixels tall. It is 0.3 megapixels in total visual resolution. VGA is slower and less reliable than HDMI resolution.