The use of TV stands has evolved over the years, from simply providing security for your television to accommodating DVD players, game consoles, and other entertainment accessories. TV stands offer both function and appeal to your home or business, and are available in a wide variety of designs and prices.
While there are many types of TV stands available for your entertainment needs, the following are rated as the most popular.
LCD TV Stands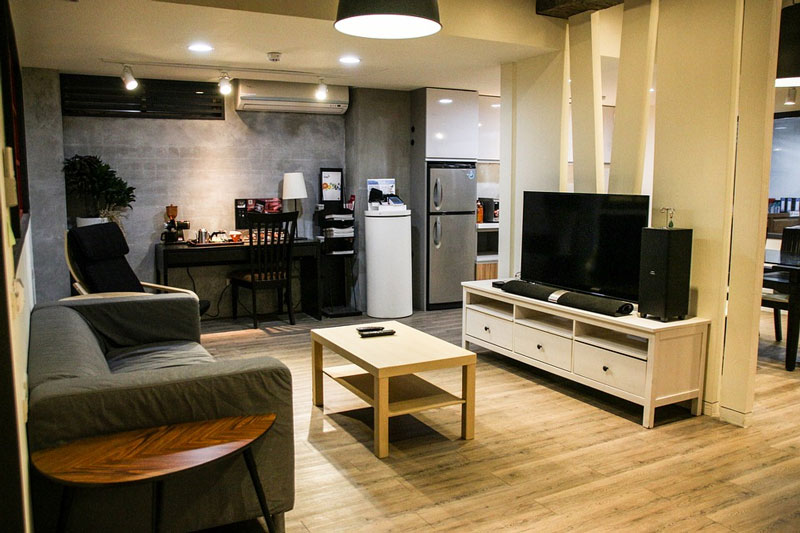 These stands are lightweight, easy to assemble and specifically designed to hold LCD TVs. They allow you to display your LCD TV in a horizontal or vertical position and have extenders to support larger televisions.  LCD TV stands have an adjustable shelf for you to place electronic devices and other paraphernalia.
Plasma TV Stands
Plasma TV stands are wider and heavier than traditional stands.  They are designed to hold heavy plasma televisions on the top shelf.  Some of them come with cabinets and drawers, having sufficient space for your games and entertainment center. Plasma stands are also designed to keep cables and cords hidden and are either wall-mounted or suspended, keeping them off the floor.  The off-the-floor consoles can accommodate flat screen TVs up to 60 inches.
Corner TV Stands
If you have an irregularly shaped room or corner spot, a corner TV stand may fit quite neatly in the space.  When wall mounted, a corner TV stand can accommodate a large size television.  You must however consider how far away your chairs are going to be positioned, to help determine the height at which the TV will be placed. Corner stands are very popular among consumers with small living spaces.
Swivel TV Stands
Is your entertainment room exposed to direct sunlight or constant glare throughout the day? If yes, then a swivel TV stand may be suitable.  These stands are heavy duty and designed to adjust as needed for different viewing angles. You will be able to easily adjust the height by maneuvering the mechanism which is made of sturdy and durable materials.
TV Stand and Cabinet Combos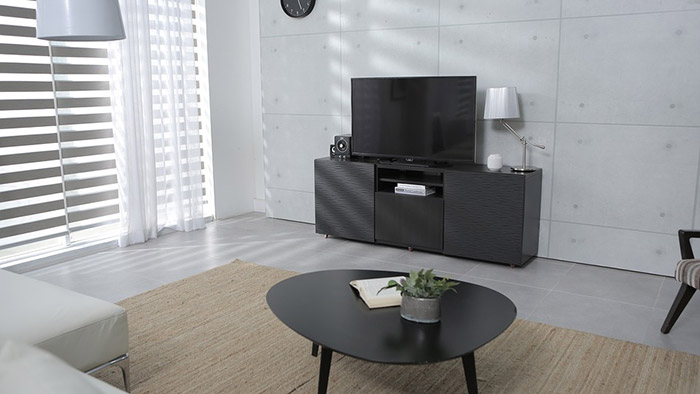 The stand and cabinet combo allows you to have all your gadgets together.  Some have glass, making the items visible, while others may have wooden doors or drawers.  These stands provide sufficient space to store your ultimate entertainment systems.  Those with closed shelving keep your devices out of sight.  You may also prefer to get a cabinet stand that has open shelves. These are usually available in a variety of colors.  Many cabinet stands have multiple holes to keep cables and plugs out of sight: a feature all homeowners will love.
Take your time when selecting the right TV stand for your specific needs.  Look at the features of the popular ones and check customer reviews. Whether it is for your home or business, consider purchasing a TV stand that balances form and function. At the end of the day, make sure you are completely satisfied with your decision.