If you're trying to connect your monitor or TV to your laptop, the chances are, you'll more than likely need to get an HDMI to VGA converter or adapter. Many people out there may ask, "What is an HDMI to VGA converter?" This device converts your HDMI signal to VGA (Video Graphics Array) without having to use a converter box. Often times HDMI is commonly the standard in the tech industry, but there are many electronic devices such as, projectors, monitors, televisions and certain video game consoles that are still not equipped with HDMI formatting, this is when an HDMI to VGA converter comes in handy.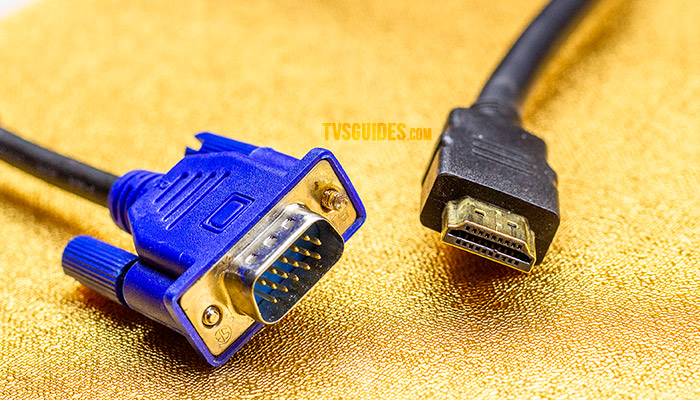 Often people confuse HDMI/VGA converters with HDMI/DVI converters, but they're actually very different from each other. Converting a DVI (Digital Visual Interface) signal to HDMI is fairly simple because they're both digital signals, but converting HDMI to VGA is a little more complicated because instead, you're converting an HDMI into an analog video signal.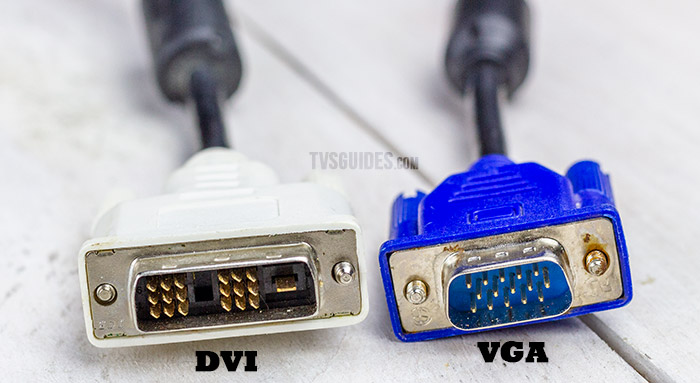 The big difference between DVI and VGA is the quality of the picture and the way the signal travels, but unlike HDMI adapters, VGA and DVI do not produce any audio, for that you'll often need separate audio components or have to use output speakers.
How to Connect HDMI to VGA
Using an HDMI to VGA converter is so simple, even a child could figure it out. Recently, I purchased my new laptop, when I took it home the first thing I tried to do was hook it up to a larger monitor, and that's when I realized that the laptop didn't have a HDMI port, that's when I decided to go out and buy an HDMI to VGA converter.
I'm not the most tech savvy guy, but hooking it up was pretty self-explanatory, all I had to do was turn on my laptop and connect one end of the converter into my computer and the other to the monitor, and it all set.
Top 6 of the Best HDMI to VGA Adapters
1. VicTsing HDMI to VGA Converter Adapter
Often times this converter can be useful in a corporate office setting, especially if you need to connect your laptop to a projector to give a presentation. The only downfall about this product is it isn't equipped to support Blu-Ray, PS3, and PS4, Apple TV or Samsung technology.
This compact mini converter is often referred as a "dongle" it saves you space and is very easy to use, all you do is turn on your device and plug it in, and like most HDMI to VGA converters, it doesn't support audio. It's important to remember that in order to hook this converter to a VGA port, you'll have to purchase a VGA cable, which most electronics stores will carry, and is fairly inexpensive
The adapter features a built-in advanced active IC chip that converts your digital signal to analog, and supports resolutions up to 1080p full HD. It also features a gold-plated interface that will enhance your viewing experience, and the converter adapter even comes with a 12-month warranty.
2. Rankie HDMI to VGA Adapter with USB Cable and Audio Port
– The best part about this converter is it provides you universal compatibility; it lets you easily connect your Apple TV, laptop, or computer to a projector, TV or monitor. It also works great for gaming, if you're trying to connect your PS3, Xbox 360, or any other sort of gaming console to an older TV that doesn't have HDMI capabilities, this is the best option.
The converter adapter features a built-in IC chip that improves its compatibility, and a micro USB cable that gives it additional power, this can come in handy if you're using the converter with a MacBook Pro, Retina Display, or Chromebook. The adapter is also equipped with gold-plated connectors that will help resist corrosion, drastically improving your signal quality, and is able to support resolutions up to 1080p, giving you the full HD experience.
3. VicTsing HDMI to VGA Converter with Audio Adapter
Have you ever started watching a movie on your laptop, and wished you had a bigger screen, or maybe just wanted to increase your desktop viewability? This is what's great about using an HDMI to VGA converter; it gives you more screen space and allows you to view all you're applications, without sacrificing picture quality. The only minor letdown is it doesn't support Blu-Ray, PS3, PS4 or other copyrighted content.
The HDMI converter has a built-in IC chip that converts the HDMI signal to VGA, which increases its capabilities, and delivers a faster, higher quality signal. It's equipped with a 3.5mm audio port and comes with a micro USB cable to give you more power. The adapter also features gold-plated HDMI connectors to resist corrosion, improving your signal quality, and supports resolutions up to 1920×1080 and 1600×1200 for monitors, which guarantees you the best high definition picture quality.
4. XF TIMES HDMI to VGA Adapter Cable
This converter is made by XF TIMES, and is used to convert HDMI output to a VGA input, and will easily allow you to watch a movie on your HDMI device. The adapter comes equipped with 6 feet of cable, which gives you more than enough length.
This HDMI to VGA adapter is one of the most versatile converters on the market, it has backward compatibility with 15-pin VGA signals, which means you can use a VGA equipped device on an HDMI display. This adapter is great if you're simply looking to connect your computer to an older monitor, it will also be compatible with most of the devices but not compatible with Blu-ray players, Apple and Sony devices, or PS3 and PS4. The converter doesn't support audio, besides that, it functions just like a normal HDMI adapter.
The adapter is gold-plated for optimal conductivity, and features a net jacket to give it an extra level of protection, and has a PVC outer layer to deliver a superior signal to help enhance your viewing experience.
5. VicTsing Gold-Plated HDMI to VGA Aluminum Alloy Video Converter
This is by far one of the best made converters available, it features a lightweight, shockproof aluminum alloy casing, which allows it to stay cool, and not overheat. The cord is made from polyamide wire, and is wrapped in a sturdy nylon yarn material to provide increased flexibility and is twist resistant.
The converter supports resolutions up to 1080p, which will capture every detail on your screen and is equipped with a double gold-plated interface to prevent corrosion and give you superior picture quality. The converter is also equipped with an IC chip that broadens its compatibilities; it can be easily paired with your Ruku, DVD player, Cable Box, and any PC or desktop.
6. Moread Gold-Plated HDMI to VGA Adapter
Besides those little setbacks, this is truly one of the most powerful converters available, and can support resolutions up to 1920 x 1080, and can produce resolutions as high as 1280×1024 for HD monitors to give you the best viewing quality.
The adapter features a lightweight, compact design, which allows you to easily carry it in your pocket. It also is equipped with gold-plated connectors to prevent corrosion, improve signal transmission to give you the smoothest picture quality. The built-in IC chip increases its compatibilities, making it incredibly versatile, allowing it to be easily paired with any PC or computer, PS3, Xbox360 or any other device equipped with a with an HDMI port.