If there is one question that is asked more than a million times when it comes to buying a new TV, it is what size should I get?
As technology continues to improve and innovate, TVs also continue to get better and, yes, bigger! If you are looking to upgrade for the modern sleek models, you might be wondering what you should get.
Two of the most popular and bestseller size right now are 60 inches and 70 inches TVs.
And if you're one of those who just can't decide which of the two to decide, then this article should help you understand their difference and what would be best suited for you.
60" TV vs. 70" TV Technical Comparison
| | | |
| --- | --- | --- |
| STATS | 60" TV | 70" TV |
| Width | 52.3 inches | 61 inches |
| Height | 29.4 inches | 34.3 inches |
| Total Area | 1538.3 square inches | 2093. square inches |
| As a 4:3 Display | 49.03 inches | 57.2 inches |
| As a 16:9 Display | 60 inches | 70 inches |
| As a 2.35:1 Display | 56.83 inches | 66.3 inches |
In comparison
A 70" TV has at least 36.1 percent more screen area than a 60" TV with a 555 square inches difference. In terms of width and height, the 60" TV, obviously is smaller than the 70" TV with an 8.7" and 4.9" difference, respectively.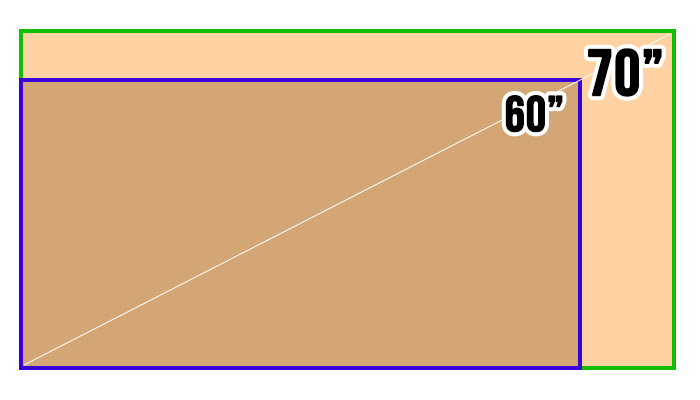 With the actual aspect ratio and all viewing display, a 60" TV has a smaller diagonal of 14.29 percent .and has a 26.53 percent smaller area that 70" TV with a 16.67 percent larger diagonals and 36.11 percent larger area.
Viewing Distance Recommendation
Now, it's not just about getting the biggest size available for the most immersive experience. Most manufacturers, retailers, and industry bodies offer various recommendations for the best TV size base on the viewing distance.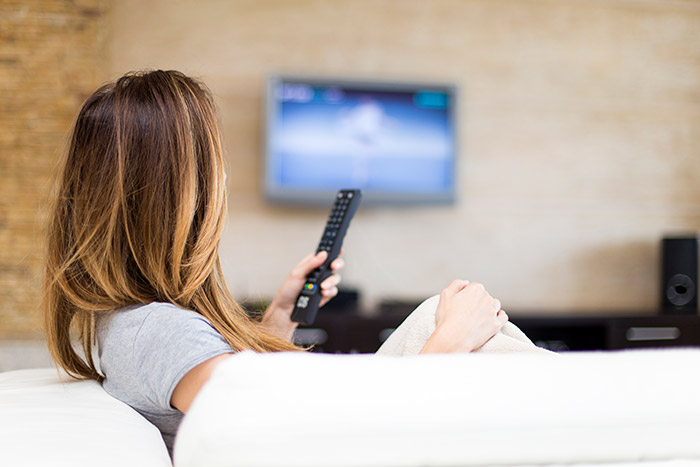 As a general rule, though, you will have to measure the distance (in inches) between where you plan to sit and where you will mount the new TV. Then, divide your viewing distance by 2.5. This should give you the best size of the TV in terms of its diagonal measurement.
For instance, if you usually sit at least 8ft from your TV, being 96 inches when converted. If you divide it by 2.5, you will get 38 inches, which should be the recommended size for your new TV.
But, dividing it by 2.5 was originally intended to calculate the best viewing distance suggested for a standard definition TV of 576p or 480p. Since today's TV have a higher definition, you can actually go much bigger.
Here is a recommended viewing distance in relation to the screen size:
| | | | | |
| --- | --- | --- | --- | --- |
| TV Screen Size | 4K Viewing Distance | HD Viewing Distance | UHD Viewing Distance | UHD x 1.5 Viewing Distance |
| 60" | 4 – 6 feet | 7.8 feet | 3.9 feet | 5.85 feet |
| 70" | 4 – 5.7 feet | 9.09 feet | 4.5 feet | 6.83 feet |
Although we provided a hard and fast number for each screen size, your viewing distance should still depend on your personal preference. And instead of rearranging the room so you can sit closer, then it might just be easier to get the larger one.
As you might know, a 4K Ultra HDTV has a much higher resolution screen than an HDTV. 4K TVs can show up to 4 times the detail of a 1080p screen, whereas Ultra HD pixels are super small that even standing right next to the screen makes it hard tonotice individual pixels.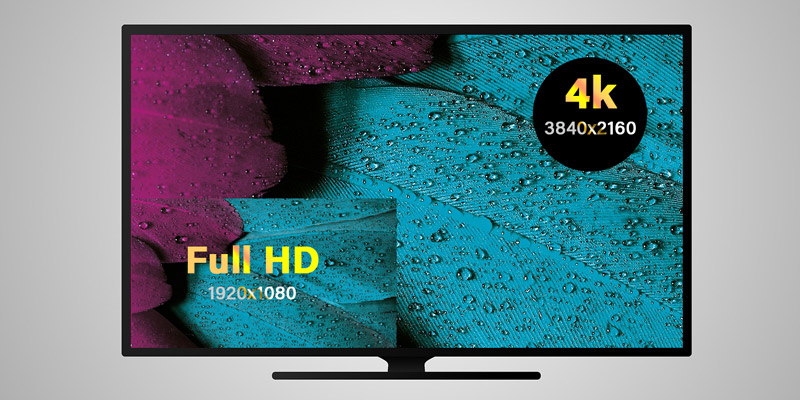 This is why you can sit much closer to Ultra HDTVs than the regular HDTV. Actually, in terms of 4K TVs, there are various reasons you need to consider even if you choose to sit far away than the distances suggested.
Of course, it is still okay to sit farther away from the distances recommended. This is because all 4K TVs can support HDR or High Dynamic Range that can deliver a broader color and contrast range when showing an HDR-encoded content. The improvements of HDR are usually more noticeable than a 4K's added detail and can be seen across the room.
Your Personal Preference
The usual TV-watcher sits an average of 9 feet from the TV. This brings us to the comfort factor that most people like to sit far away from their TV that those pixels almost do not factor into the equation. Thus, feel free to experiment with the placement of your TV and it never hurts (unless it is your budget) to go a bit bigger than what you think you will need. Whether you want a 60-inch TV for your room or want to go bigger with a 70-inch in the living room, you can now choose the best size as well as the perfect distance for viewing with just a couple of quick calculations, and of course, a quick look at your budget.