Imagine coming home after a long, frustrating day to watch your favorite TV show. The show begins in 5 minutes so you rush to the TV room. But there is one problem. You cannot find the remote! With only 2 minutes left before show time, you frantically search for the missing remote with no success. You glance at the clock again, only to realize it's already 7 minutes into your show. Feeling terribly disappointed, you give up and call it a night.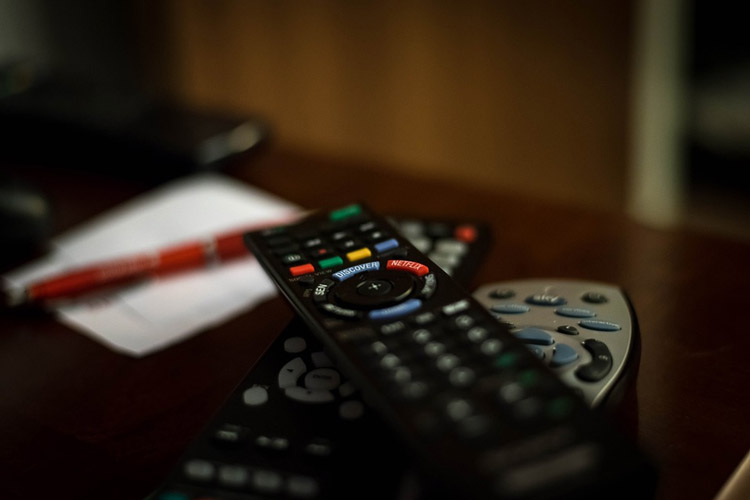 Has this ever happened to you? Remotes get lost or broken all the time but such mishaps shouldn't hamper your TV time. Here are four actions you can consider to solve this dilemma if it ever happens to you.
Turn your smartphone into a universal remote
We live in a time where almost everyone owns or has access to a smartphone. So why not use your smartphone to control your TV? Follow these simple steps and you'll be back in the game again.
Samsung Phone Owners
Samsung produced its very own Samsung WatchON app. Simply install the app, fill out the required information, and create a Samsung account. When this is completed, select your TV brand and pair your phone to your TV.
Android Users
There isn't a built-in app other android users but all hope isn't lost. There are several TV remote apps that can be downloaded and used. For example, with the Sure Universal TV Remote App you simply need to download the app, search for any TV on the same Wi-Fi network. Pair your phone to the TV and you're all set!
There are several TV remote apps available. So feel free to review them in the Google Play Store to see which layout and remote seems like the right fit for you. Bear in mind that apps will be updated from time to time and may contain pop up ads that can be a little frustrating to deal with at times.
iOS users
iPhone and iPad users have a few options such as the Next Guide Remote, which enables you to control your TV, accessories and all Apple related products. The downside is it works with a device called "Beacon" which retails for about $80.
Another option is the Zmart which allows you to control your TV and related accessories. It also works with an additional accessory that you can plug into your TV's audio jack. The accessory retails for about $20.
If you prefer to live on the "free" side of life, you can download iRule which allows you to control your TV as long as it's connected on the same Wi-Fi Network.
Purchase a Universal Remote
Some of us may be old fashioned and prefer an actual remote control as opposed to the smart phone remote. A quick search on Amazon shows that the most affordable, readily available and reliable brands of universal remote controls are GE, Panasonic, Sharp, LG and RCA which range in price between $7 to $15. Most of these brands can be programmed to pair with up to four devices including TVs, DVD players, surround sound systems and other TV accessories.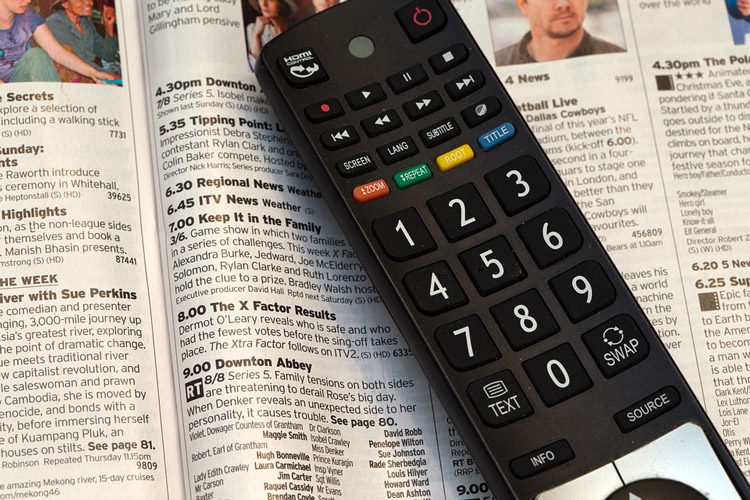 Logitech also makes universal remote controls but generally have more memory for pairing more devices, as many as 15. But this added memory doesn't come without a cost. The price generally ranges from $30-$60 and can even cost as much as $150. The downside to the actual remote is that there is no one way to program all remotes and with so many different brands and models it can be a little tricky. Fortunately each remote comes with instructions and if all else fails a quick search on the internet for the brand and model number should yield favorable results.
Buy from the Manufacturer
When in doubt, you can always check the manufacturer of your TV. Most manufacturers offer you the option to purchase a replacement model. This can be done online or via telephone and, in some cases, you may be directed to the dealer nearest you. Check with the manufacturer for more information on this option. While this sounds like a practical solution, please note that you may have to go without a remote for a few more days.
Repair your broken remote
For the DIYers out there, you can repair your broken remote yourself. You can purchase a cost-effective keypad repair kit for $20 to $30 and follow the simple steps online. Only consider this option if you are willing to be adventurous.
There are many options at your disposal. You just need to figure out which one works best for you. So hesitate no further. You won't want to miss your favorite show again!