Mounting your TV on the wall has many advantages. For one, it saves you a lot of floor space to have your TV mounted on the wall rather than having a bulky TV stand in the middle of your living room. A wall mount can also make your room look better. The sleek and simple look of a wall mounted TV is preferred by many.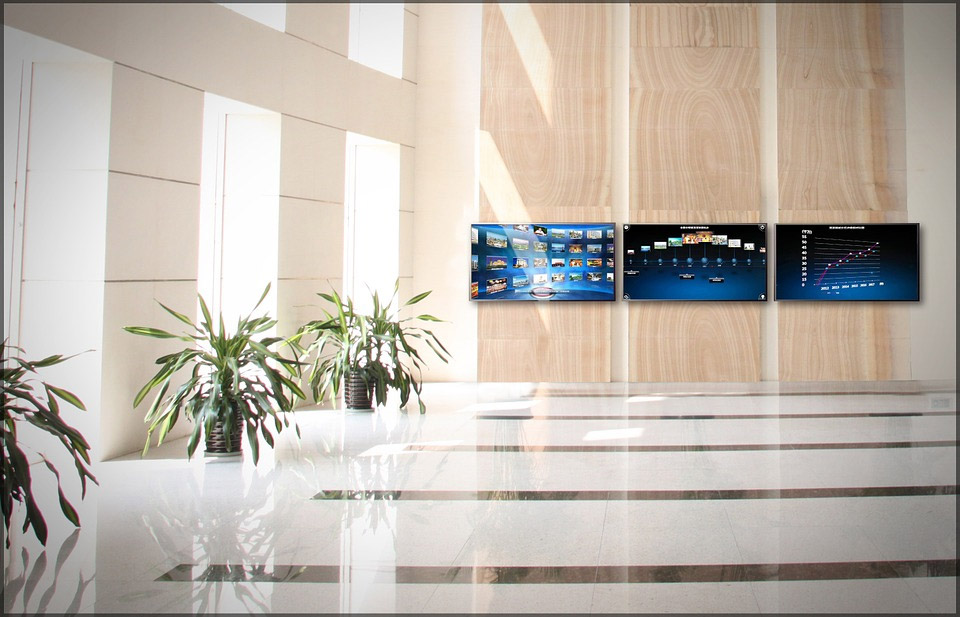 Finally, a wall mount is often less expensive than a nice TV stand. If you have to choose between a cheap-looking bargain TV stand and a wall mount, it's almost always better to go with the wall mount.
In this guide to choosing a TV mount, we'll show you some of your options if you're looking for a wall mount. We'll explore different features and discuss the pros and cons of some popular choices.
Specifications
Every wall mount is designed differently. Some are meant to hold smaller TVs and some can hold a bigger TV. The size of the wall mount definitely matters, so make sure you're purchasing a wall mount that will fit your TV. If you choose a TV mount that isn't the right size, you run the risk of your TV falling onto the floor. That could be a real disaster for your TV, so double check before you buy.
You should also check the weight limit on any TV mount before purchasing it. Check the user's guide to find the weight of your TV and ensure it doesn't exceed the weight limit of your new TV mount.
Fixed, Tilt, or Swivel Mount
While a TV mount seems pretty simple on the surface, you actually do have some choices when it comes to the features of your TV wall mount. Some TV wall mounts are more adjustable than others that just sit on the wall in one spot. Your three main options are fixed, tilt, or swivel mounts.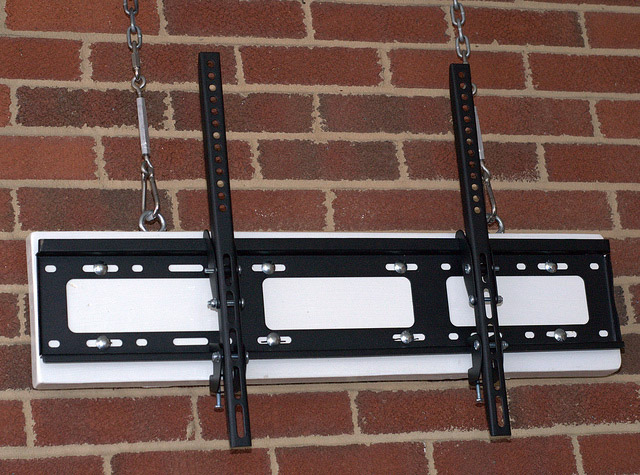 Fixed
A fixed TV wall mount is the most basic kind of mount available, but it does have its advantages.
Fixed TV mounts simply hold your TV on the wall. With a fixed mount, you don't have the option of adjusting your viewing angle. This means you'll have to be sure to hang your TV at the right height. You'll also have to ensure your seating is at the right angle.
However, fixed TV mounts do allow your TV to be flat against the wall. This creates a sleeker look and helps to hide all the unsightly mechanical parts of a wall mount.
Tilt
A tilt mount is a little more complicated than an ordinary fixed TV wall mount. A tilt mount allows you to adjust your TV up and down. This allows much more flexibility with where you hang your TV.
A tilt TV mount does protrude from the wall more than a fixed TV wall mount. Additionally, a tilt TV mount is usually more expensive than a fixed TV mount.
Swivel
Swivel mounts are like a modified version of a tilt mount. Like a tilt mount, a swivel TV wall mount sticks out from the wall so the viewing angle can be adjusted. However, a swivel mount allows your TV to move from side to side.
A swiveling TV mount offers many benefits. For one thing, you can easily adjust the angle of your TV should you decide to rearrange your living room.
A swivel TV mount also allows you to adjust your TV for those moments when you're in another room but want to keep an eye on the TV. For example, if you're cooking but still want to watch the big game, you can simply turn the TV so it's visible from the kitchen.
Ceiling Mount
If you don't want to mount your TV on the wall, there is another option—a ceiling mount. The ceiling mount allows your TV to hang from the ceiling. This can be convenient if you want to put your TV in an unusual spot. It's also a good option if your walls are made of brick or stone, as it can be difficult to get a wall mount on to these types of walls.
However, even with a ceiling mount it makes the most sense to put your TV against a wall. If you hang a TV in the middle of the room, it might get hit or be in the way. Many also prefer the look of having their TV wall mounted as opposed to using a ceiling mount.
Price
The final consideration when shopping for a TV mount is price. A fixed TV wall mount is the cheapest option, but it limits your choices for placement and prevents you from adjusting the angle of your TV once it's hung. Tilt mounts cost a bit more, and swivel mounts are even more expensive, though the price difference isn't huge.
Ceiling mounts are the most expensive and are also the least common, making them a unique, if sometimes impractical, choice.