When shopping for a new TV, you're bound to run into tons of acronyms and technical terms. Among the most common are LED and LCD. Some TVs boast that they have an LED display, while others tout their LCD display as the best. In this article, we'll take a closer look at these terms, break down what they really mean, and tell you which is best.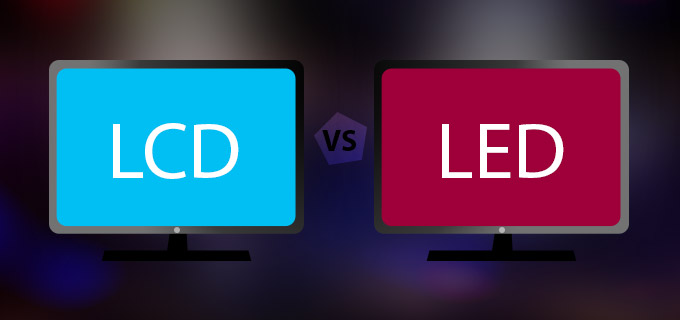 What does LCD mean?
First, let's explore the term LCD. LCD stands for liquid crystal display, which refers to two panels that control the light output and the picture on your TV screen. Between the two panels is a liquid crystal solution that, when an electric current passes through, blocks or allows a certain amount of light. This light produces the image you see on your TV screen.
The term LCD isn't specific to just one type of TV. A TV that makes use of liquid crystal display panels can use a variety of different lighting sources, so there is a lot of variation in picture quality between different types of LCD TVs.
What is an LED TV?
An LED TV is actually just one type of LCD TV. Remember, the term LCD just means the TV uses liquid crystal display panels, which block or allow light to pass to create images. The TV still needs a source of light for these panels to control. Traditional, or older, LCD TVs use a type of lighting known as CCFLs, or cold cathode florescent lamps, as a light source.
CCFLs look a lot like the typical florescent lamps you might see on the ceiling of an office building. They're older, but still effective. However, there is another option on the market now—LED lights. LED, or light emitting diodes, are popular in all kinds of applications. Their popularity is due to their increased efficiency and brightness compared to older types of light sources such as CCFLs.
Many newer LCD TVs are made with LED backlights. This is where the term LED TV comes from. An LED TV is simply an LCD TV that uses LED lights as a light source.
Which is better—LED or LCD?
For the sake of comparing these two types of TV, we'll refer to CCFL-backlit LCD TVs simply as LCD TVS and LED-backlit LCD TVs as LED TVs. If you're shopping for a new TV, this is the terminology you'll see on labels and in stores.
When it comes to picture quality, LED TVs are significantly better than LCD TVs. In an LCD TV, the screen is backlit by big tubes of CCFL lights. In an LED TV, smaller dots of LED light are used. This allows for LED TVs to have greater contrast in their picture, creating a clearer and better-looking image.
How does this work? If one part of the image on the screen is black, the LED lights on that part of the screen simply turn off. With regular old LCD TVs, the LCD panels have to try to block out all the light to create a black color, which they can't do. This means LED TVs can create a true black color (while LCD TVs can't), allowing LED TVs to show more contrast.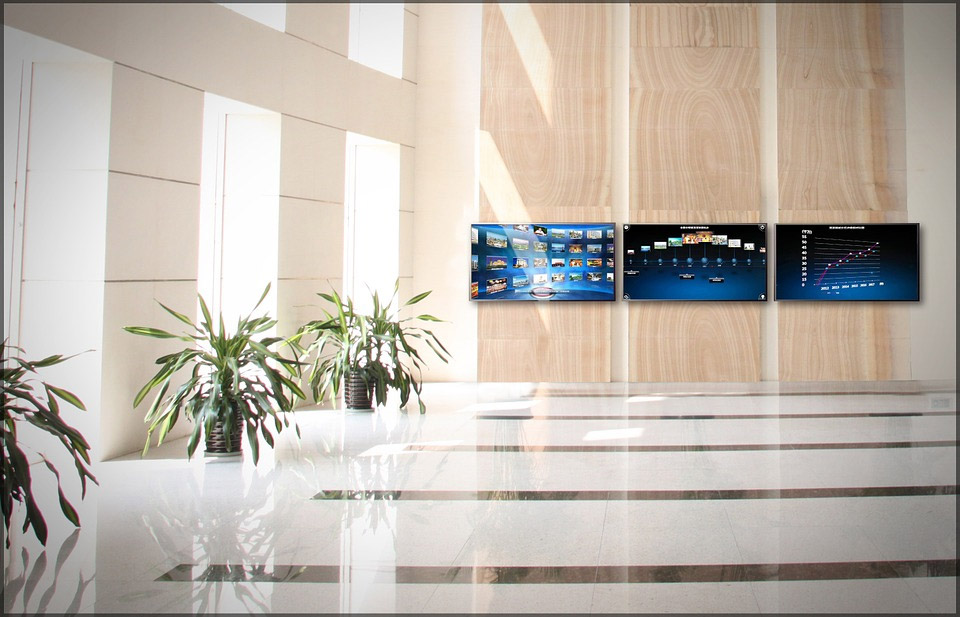 There are other benefits to LED TVs that make them superior to LCD TVs, too. For one thing, LED TVs are much thinner. LED lights don't take up nearly as much space as CCFLs. LED technology has allowed manufacturers to make flat-screen TVs thinner than anyone ever thought possible. Some LED TVs are one inch thick or even less. If you want an ultra-thin TV, perhaps so you can wall-mount it and still have a sleek look, an LED TV is the way to go.
Another great feature of LED TVs is their energy efficiency. LED lights consume far less power than CCFLs, making LED TVs much more energy efficient than LCD TVs. This may not put a huge dent in your power bill, but if you watch a lot of TV it's certainly something to take into consideration when shopping for a new TV.
There is one area where LED TVs fall short in comparison to LCD TVs—price. If you want the higher quality of an LED TV, be prepared to pay a higher price. LED TVs cost significantly more than standard LCD TVs with CCFL backlighting. If you're looking for a cheaper TV, or if picture quality just doesn't matter that much to you, an LCD TV could be a better option.
The good news is that LED TVs are becoming more and more common and therefore cheaper. As LED takes over as the new standard for TVs, the price is likely to continue to fall and there will be more LED TVs and fewer LCD TVs on the market.