Televisions are one of the most commonly used appliances in our home. It can be used as a tool for learning, either in your home or in classrooms. The television is used to easily project the lessons and it also a medium of information for us to become more aware in our society. Watching a series of television has a great impact on our lives, it educates us about the various customs and culture. The TV also helps us to become more updated about what are the happenings in our country.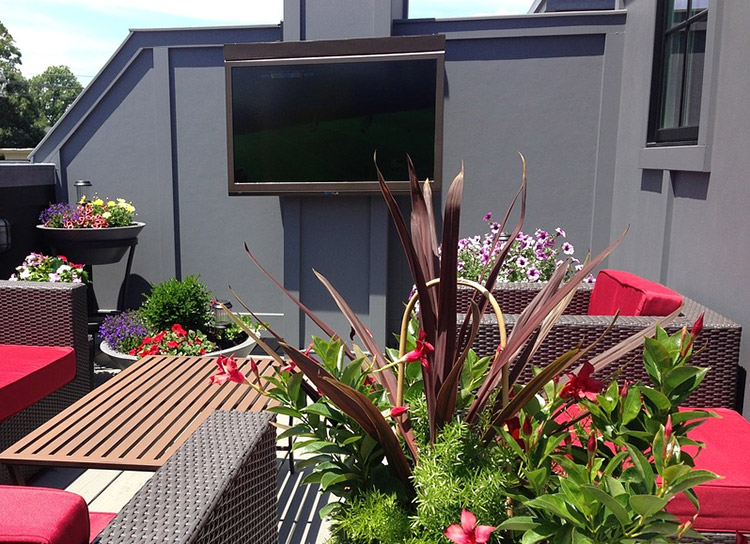 Is there TV for outdoors? Are you planning to buy a TV for your outdoor?Yes,it has and if you are planning to buy a TV that will be put in your backyard or in any outdoor place here are the guidelines on how you choose the right TV for your outdoor.
Guidelines on how to choose TV for outdoor: Features to be considered.
Now that the summer becomes closer, it's time to start planning and thinking about how you're going to use the outdoor spaces in your home to maximize relaxation and rest. Spending time with your family outdoor during summer is one you should prioritize. Adding a TV in your outdoor maybe is just what your home needs. Here are the features or some things that you may consider in how to choose a TV that is suitable for outdoor.
Water Resistant versus Waterproof
Water resistance and waterproof are two different things. It is important to know and understand the difference between these two things. When we say waterproof meaning, it is resistant to fluids and it can even work while submerged, however a device or appliances that's water resistant can fight water disturbance in certain degree, but it can't be able to operate while submerged.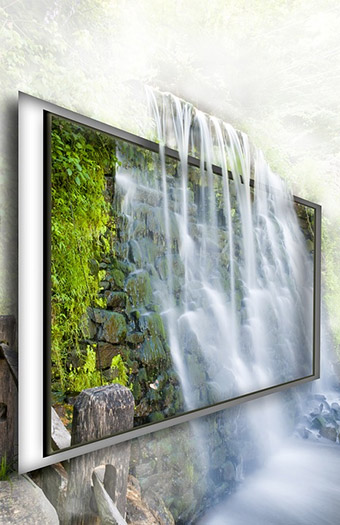 It is important that your outdoor TVs and remote are waterproof to keep your TVs protected outside in case of rainfall. There are many marketing terms that a reused to explain about waterproofing, so be careful and be wary of what they're explaining unto you and always ask a question if you don't understand their explanation and if you are uncertain.
For extra protect, check out top 10 outdoor TV covers
Size and Sound
Outdoor TVs have a size of up to 75 inches, consider where your visitors, family or friends will be watching your TV. Outdoor TVs must be large enough so they could easily sight what they're viewing from any location. The sound is also very important if you're planning to choose an outdoor TV because outside of your house is not a closed area wherein it has a possibility that the sound of your TV outdoor is not clear or it can not be heard.
Anti-Reflective and Impact-Resistant Glass Display
Putting up your outdoor TV into your own backyard, sometimes you will not be able to grasp the monitor because of the suns glare. If you are selecting a TV for your outdoor it must have features like this, you should choose a TV that is anti-reflective and it has impact resistant glass display to feel better experience on watching outside your home. It will also help to avoid that terrified sun glare. If your TV has Impact-resistant glass display, the glass won't easily spray and shatter all over if the ball or other things happen to make interaction with your TV.
Weather-Resistance
If a TV IP (Ingress Protection) rating is above 65 it is surely sealed and secured from dust and rains or water spray from some point. It is important that every time you look for an outdoor TV don't settle down for less than 65 Ingress Protection. The National Electrical Manufacturer Association (NEMA), ensure that the industry standards for electrical equipment are safe, efficient and reliable products that will bare to the elements. In choosing a TV for outdoor, find the National Electrical Manufacturer Association (NEMA) rating and observe for something that is reliably rated. NEMA 6 is mostly accepted as industry standard for choosing an outdoor TV. It offers firm protection against dirt and other harsh weather.
High-quality Performance
Always check the ratings or reviews for that particular outdoor TV whenever you are looking or planning to buy an outdoor TV to ensure that the unit will not demand too much maintenance. Minimal maintenance allows you, your loved ones, and your visitors feel the better experience and enjoy extra time outside your house.